NEWS
2023.1.16

GINZA SUSHI BANYA KAI グランドオープン
CONCEPT
Savor "OMAKASE" Sushi in Ginza for Only 10,000 Yen
"OMAKASE" is a form of Japanese dining where the guests entrust the chef and leave what to eat and how to eat all up to the chef.
Indulge in an authentic "Edomae" sushi at the phenomenal counter and allow the chef to surprise you with a delectable dining experience.
Enjoy "Edomae" techniques and the seasonal tastes, which will be served one after another by the chef.
FEATURE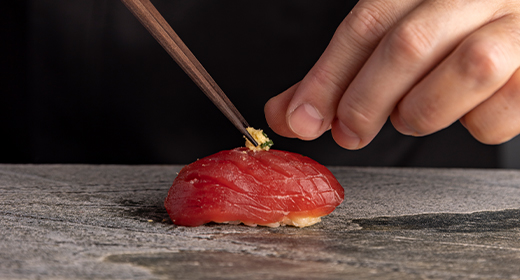 01
The One & Only Menu, "OMAKASE" Set
We put our utmost effort into each and every dish for you to fully enjoy the seasonal ingredients. We proudly cook and serve all dishes with sincerity and a sprinkle of playfulness and creativity.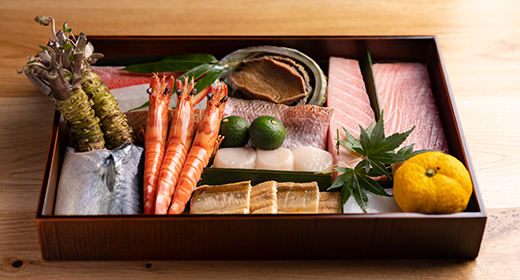 02
"OMOTENASHI" with Top-Class Seafood Delivered Straight from the Port
We procure the finest seafood directly from "Gomei", a seafood retailer in Akkeshi, Hokkaido, which has a history of 100 years. We serve their fresh seafood as one of the dishes in our set menu.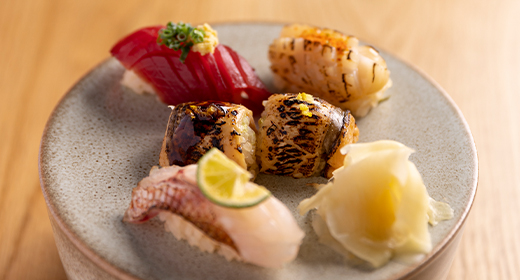 03
Satisfying Sushi-Lovers' Cravings
The sushi rice is kept at body temperature and falls apart gently in your mouth. The amount of sushi rice we use per sushi is about two-thirds of the usual, making it easy for women to eat up in one bite. We serve multiple dishes in small portions, so that our guests can fill up their stomachs with various tastes.
COURSE
"OMAKASE" Set 22dishes

8,470

Yen(Tax in)
SHOP
GINZA SUSHI BANYA KAI
Ginza First Five Building 7F,
1-5-10 Ginza, Chuo-ku, Tokyo
OPEN:
Lunch 12:00 - 14:30/
Dinner 17:00 - 22:30
TEL:03-6228-7301